St. Petersburg — Dr. Keesha Benson continues to roll out endorsements for her campaign for Pinellas County School Board, District 3 (At Large). Dr. Benson has raised over $30,000 since launching her campaign and received endorsements from a diverse group of community leaders and elected officials. Today, Dr. Benson is announcing her endorsement by Mayor Ken Welch in support of her candidacy for the District 3 At Large seat on the Pinellas County School Board.
Mayor Welch stated, "As a Pinellas County Commissioner, and now Mayor of St. Petersburg, I have seen firsthand how Dr. Benson's work has positively impacted children and families through city and countywide initiatives that shaped the region's educational and community landscape.
"Dr. Benson's experience and background make her the best choice in this race for School Board. Her career-long commitment to inclusion and accountability will shine as she serves the students, teachers, and school communities in our county. I am proud to endorse Dr. Benson for School Board, District 3 (At Large)."

In response, Benson shared, "I am honored to earn Mayor Welch's endorsement. I believe that education is the foundation for generational advancement. An educated and diverse citizenry leads to better outcomes and a stronger economy for the county as a whole. For these reasons, my platform supports accessible and quality public education for all students."
For Dr. Benson, the child of an educator and a sixth-generation resident of Pinellas county, education has been the cornerstone of her life's work. She has led the development of equitable early childhood systems, shaped inclusive policy in higher-education, and worked as an educator for over 10 years. As a community practitioner, her work has crossed multiple disciplines including child welfare, public health, business, and education.
Benson's campaign has also received endorsements from Senator Darryl Rouson, and former St. Petersburg City Council Member and CEO Amy Foster. Rouson is confident in Benson's candidacy and wrote, "Dr. Benson is the most qualified for the position"; while Foster shared, "Dr. Benson is exactly the voice we need on our School Board now. I have worked with Dr. Benson in the past on childhood initiatives and find her to be thoughtful, intentional, and focused on increasing outcomes for ALL children. As a parent herself, she will bring an invaluable viewpoint to the dais."
"I am honored for the support of both Senator Rouson and Amy Foster. Both are dynamic systems-level leaders who address complex social issues across our county and state," said Benson. "Collaborative leadership and advocacy are needed to meet the needs of students, school personnel, and community stakeholders across the district. I believe that effective leaders lead from a place of humility, inclusion, and accountability to those that they serve."
For more information on Dr. Benson's campaign, please visit bensonforschoolboard.com.

###
About Keesha Benson, PhD | www.bensonforschoolboard.com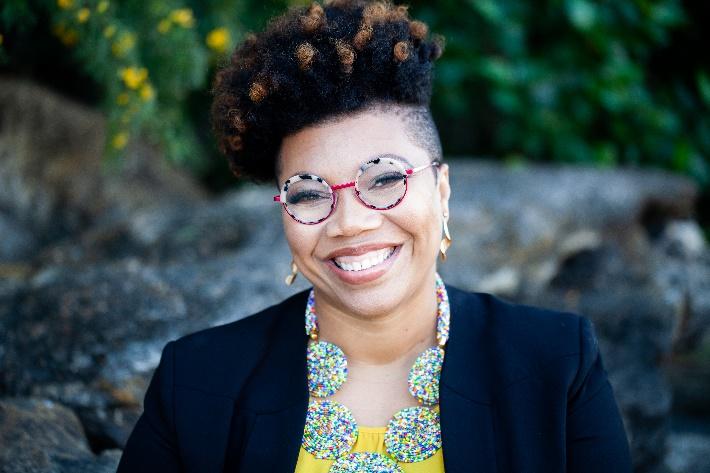 Dr. Keesha Benson was born and raised in St. Petersburg, Florida, and educated in Pinellas County Schools for K-12. As a champion of public education, Dr. Benson received both her Doctorate (Ph.D.) in Social Work with a focus in community intervention and a Master of Social Work (MSW) degree from the University of North Carolina at Chapel Hill. She also holds a Master of Business Administration (MBA) and Bachelor of Science (B.S.) in Business Administration from Florida A&M University. Dr. Benson is an experienced educator, a dedicated community advocate, a proven leader, and a loving parent to three children currently attending Pinellas County Schools.