The 100,000 students enrolled in Pinellas County Schools represent not only the future generation but also our future workforce.  School board elections are important to not only students and parents, but are also critical to our local businesses and economy.  Strong schools have strong economic impact, and school board elections matter.  In addition to making prudent decisions on behalf of our current community, the school board and education system have a resounding impact on businesses looking to relocate to the St. Petersburg area.
The following questions were gathered from the St. Petersburg Area Chamber of Commerce's Education Committee and Public Policy Council.  Questions were submitted to all candidates.
The primary election will be held on August 23, 2022.  ALL registered voters are able to vote in this election, regardless of party affiliation.  For School Board races, if no candidate wins the majority of the vote in the race - 50% plus one vote, the two candidates receiving the most votes will be in a runoff on the November 8 General Election ballot.
For additional voting information including sample ballots and precinct information, please refer to the Pinellas County Supervisor of Elections website.
KEESHA BENSON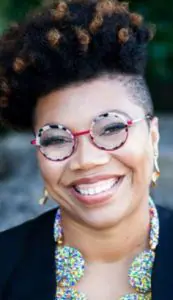 1. What is the main reason you are running for Pinellas County School Board and what is the first issue you would address upon election?
I am running for school board because I believe in healthy children, strong families, and engaged communities. Six generations of my family live in Pinellas County, my mother was an educator in Pinellas County Schools (PCS) for 37 years. I attended K-12 in PCS, and my husband and I have three young children currently enrolled in the district.
I am a graduate of Lakewood High School (Center for Advanced Technology). I earned both my Doctorate (Ph.D.) in Social Work with a focus on community intervention and a Master of Social Work (MSW) degree from the University of North Carolina at Chapel Hill. I also hold a Master of Business Administration (MBA) and Bachelor of Science (B.S.) in Business Administration from Florida A&M University. I am an experienced educator, a dedicated community advocate, and a proven leader.
See More at St. Pete Chamber of Commerce